Mobile Service at Wesley Chapel Toyota

Wesley Chapel Toyota is now offering Free Pick Up & Drop Off for Service customers.
We will pick up your vehicle, perform the necessary maintenance, and the return the vehicle upon completion. All internal high touch point areas of the vehicle will wiped down with disinfectant before the vehicle is returned. In addition, we are currently offering the Bio Pledge interior disinfectant for $49.95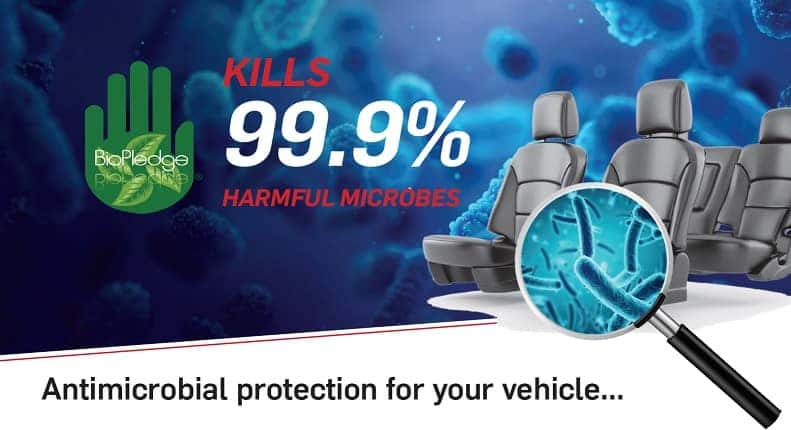 When it comes to harmful microbes, BioPledge® AntiMicrobial Protection is an EPA-registered antimicrobial that provides a quick killing action, molecularly bonds to treated surfaces and keeps on killing for up to 30 days.
Benefits include:
Kills 99.9% of bacteria and harmful microbes
Forms a protective shield that delays growth of harmful microbes on interior surfaces
Instantly eliminates odor molecules in the air and that have penetrated or rested on surfaces
Payments can be easily facilitated through our online payment options.
Our Team is here and ready to assist with all of your needs. Schedule your appointment today as space is limited. Please note, some restrictions may apply.
To make arrangements and schedule your appointment, you may call 855-349-4967 and speak with a representative, or simply fill out the contact form below.
Should you decide to wait for your vehicle onsite, we have implemented cleaning practices and guidelines to help reduce the spread of germs and other health hazards as recommended by the CDC.
Repetitive cleaning of all frequently touched surfaces such as bathrooms, entrance and exit handles, seating, vending machines, and other high touch points have been implemented.