Wesley Chapel Toyota – Safety Measures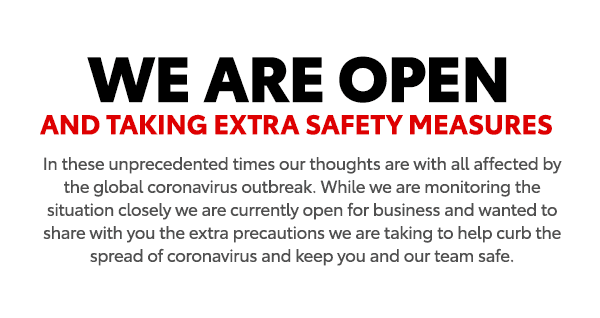 We are taking the necessary precautions to protect the health and safety of our employees AND customers, such as:
ALL Service areas and waiting lounges have been treated with an anti-microbial designed to destroy viruses and bacteria and are being sanitized throughout the day
Our entire facility has had a thorough cleaning and treatment with PermaSAFE, an industry leading ani-microbial product that sanitizes, disinfects, and eliminates harmful germs, bacteria, viruses, and other harmful microorganisms. The high-touch surfaces ( including but not limited to waiting lounges, counter tops, employee desks, phones, and door handles) are being cleaned and sanitized throughout the day.
Minimal contact service check-in is available! If you choose to not go inside, we will graciously greet you at your vehicle, maintaining social-distancing, gathering all the information needed via iPads.  We offer a texting service to keep you well-informed of all that is happening with your vehicle.
Valet services for pick up and drop off are still available. Shuttle vehicles are sanitized regularly throughout the day. Restrictions for services do apply, please call or ask your Service Advisor for details.
Outside waiting areas are available for those who choose to wait outside of our facility.
Staff exposed to anyone with a fever, or who themselves show any signs similar to COVID-19, are not allowed on property to prevent the spread to others. Staff members are instructed to be cleared by a licensed physician before returning to work.
We are a hand-shake free zone. Our staff will practice social distancing on property.
‍Nurses, Doctors, and First Responders: We sincerely appreciate the hard work and sacrifices each of you have done and continue to place yourselves on the front-line for the best interests of our community. We would like to offer you 20% off any service work done (some exclusions)
Shop our inventory online and take advantage of home delivery for your new vehicle.
Please rest assured knowing the entire #WCToyota staff is doing whatever it takes to mitigate the spread of this pandemic and sure there will be a safer and healthier, tomorrow. We will continue to be here for you, for all of your automotive needs.