If you're shopping for a reliable
new, 
used
, or
certified Honda
to keep you moving on Tampa Bay roads, but don't want to worry about traveling to local dealerships, the Your Way to the Driveway program at Wesley Chapel Toyota makes it easier to shop and receive your next Honda. Whether you're in need of a reliable Honda sedan, a versatile Honda SUV or crossover, or want even more power and space with a Honda van or truck, Your Way to the Driveway enables you to find the right Honda and complete the purchasing process right from the comfort of home. We'll drop off your vehicle purchase, and even provide options for an at-home test drive. Discover how simple it is to enjoy everything your next Honda has to offer with Your Way to the Driveway at Wesley Chapel Toyota today!
HOW IT WORKS
Select and Purchase Your Vehicle at Home Online
Lakeland customers can get started with on Your Way to the Driveway program by shopping for their next vehicle among our vast online inventory. No matter what kind of Honda you're looking for, you can compare models and trim levels in terms of pricing and features, and compare different loan offers, lease or finance rates, and purchase prices, to see what fits perfectly with your budget. If you've already got some strong contenders for your next vehicle, you can reach out to us and put vehicles on hold for a limited time to keep your options open. Here's a quick rundown of how simple it is to shop for your next Honda online at Wesley Chapel Toyota:

Step 1:
Find your next vehicle by browsing our full inventory online.

Step 2:
Customize your payment options by entering your information such as:
Your payment type (Finance, Lease, or Cash)
Your zip code
Your loan term
The down payment amount
Your credit score
Step 3:
Save your estimate, then review your monthly payment options and different vehicle features or selections in your digital garage. 
Step 4:
Once you've found your vehicle, apply for financing and schedule at-home test drive and delivery.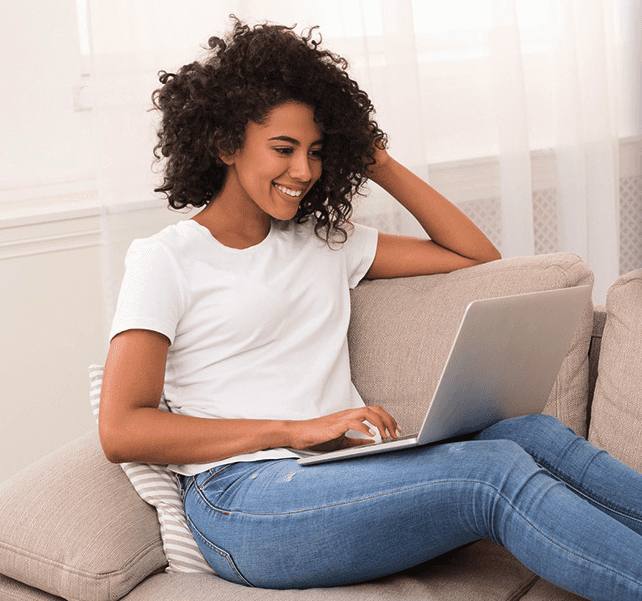 Get Reliable At-Home Delivery and Service
With the Your Way to the Driveway program at Wesley Chapel Toyota, we make things more convenient by delivering your new vehicle to your home so you don't have to worry about making your way out to our dealership. If you're still weighing your options, our team will bring your favorite models to you for an at-home test drive so you can see which vehicle is the perfect fit and take advantage of the different features in a more familiar and practical setting. Once you've decided on the right vehicle and have it delivered, our service and parts technicians will also provide you with an at-home service visit to check your vehicle's oil levels, tire pressure, battery condition, and other important mechanical components so you can have peace of mind and rely on your Toyota for years to come.
Find a Toyota for Sale at Wesley Chapel Toyota today!
No matter what kind of car you're looking to sport on Lakeland roads, our Your Way to the Driveway program ensures you can find, purchase, and recieve your next vehicle on your terms. Get started today by taking a look at our new vehicle inventory for a wide variety of Toyota sedans, SUVs, and more, then discover even more savings among our national offers as well as our rotating new vehicle specials. Our finance team is here to answer any of your questions and can help get the car-buying or leasing process started. Contact us today for more information on our Your Way to the Driveway program and to schedule your at-home test drive in any vehicle from our Toyota dealership near Tampa!
More From Wesley Chapel Toyota
The perfect ride for commuters is fuel-efficient and has a comfortable cabin packed with the right features, and the 2022 Toyota Corolla checks all of those boxes. If you need to upgrade your ride in Tampa, you will have plenty of options to choose from in the lineup as there are 9 different configurations!…

The new Toyota Highlander is a three-row SUV with not only enough seats for 8 but more than enough space for each person while also providing advanced technology for the ride. If you have a large family, you can count on this SUV to get you and your family around Tampa without breaking a…

From commuting daily to work to heading to nearby nature sites like the Starkey Wilderness Reserve, a car can take you to many places in the Tampa area. When you're constantly on the road, you'll need a fuel-efficient vehicle to help you save some gas money and the new Toyota Corolla is a worthy…
Wesley Chapel Toyota
5300 Eagleston Blvd, Wesley Chapel, Florida 33544, United States
Wesley Chapel Toyota
5300 Eagleston Blvd, Wesley Chapel, Florida 33544, United States
1 && jQuery('input[type="tel"]').parents('.ginput_container').length) { jQuery('input[type="tel"]').mask('(999) 999-9999'); } })