Check Engine light on? Don't fret, Wesley Chapel Toyota Service will help
Are you staring at a dashboard light on your Toyota— maybe even a check engine light? Dashboard warning lights on your vehicle serve a very beneficial purpose, and many times that means warning you when a problem arises before it turns into something more serious. Pay attention to those lights today because ignoring them could cost you big tomorrow.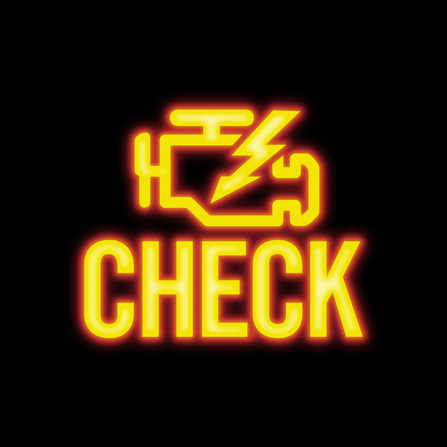 Schedule a Toyota service appointment online
No matter what dashboard warning is illuminated, it's a smart idea to head over to the Toyota Service Center at Wesley Chapel Toyota. Trust your vehicle to the experts who know your Toyota better than anyone else. Be sure to visit our website and print out a few Wesley Chapel Toyota service coupons that pertain to your particular issue. That way you can save some money while getting things back in order on your Toyota.
Save Future & Costly Problems
Our Toyota service technicians are trained the Toyota way and they see Toyota vehicles every day. Let our service department address any issues under the hood and do a vehicle inspection to make sure that everything else is up to spec for the next several thousand miles.
Save Money
You can save money when you have your car serviced at Wesley Chapel Toyota by taking advantage of our service coupons. We enjoy rewarding our customers who trust us to keep their vehicles in top shape. Just have a look at our website before heading our way and see which service specials will save you money. From oil change specials to discounts on new tires or special rates on brake work — our auto service coupons are yet another way we look out for your best interests.
Save Time
We know you have a lot on your schedule and we also know that you need your car, truck or SUV back on the road as soon as possible. You can save time and schedule a service appointment online right from your phone or other mobile device. Just fill out the quick online form and pick a time that is convenient for you and your family's schedule.
The Wesley Chapel Toyota service staff understands that seeing a check engine light come on is stressful enough — so that's why we feel it is important to offer all the above benefits in order to make things a little better for our customers.
So remember this the next time a dashboard light pops on … stay calm, go check out the Wesley Chapel Toyota service coupons and then schedule your service appointment while on the website. Then let our expert service techs take care of the rest and get you back on the road quickly.